Introducing my new favourite skincare product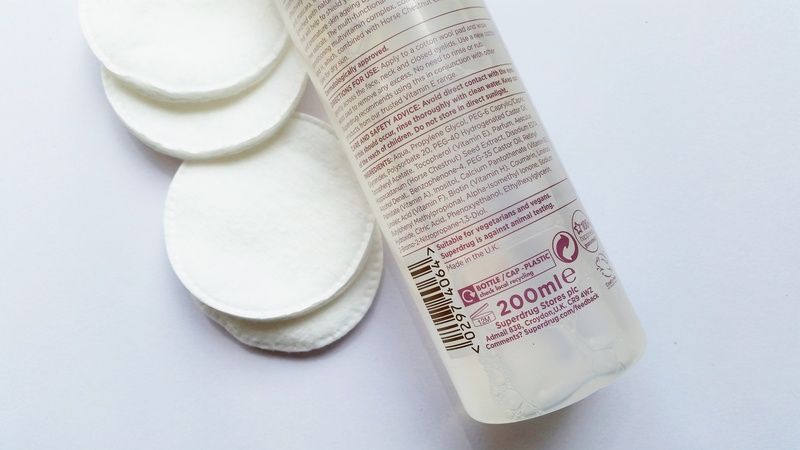 I was very much loyal to the B. Micellar Water, but during a recent superdrug order I stumbled across the Superdrug Vitamin E Micellar Water. It's a little cheaper than B.'s version of the product at £2.99, although it's on offer at the moment for just £1.99. So I though in order to save the pennies, I decided to try it out.
I found this Micellar Water to be incredibly gentle on the skin and not at all drying, while still removing the remnants of my make-up just as well as the B. Micellar Water. It also has quite a pleasant scent, that isn't quite as chemically smelling as other products scents. Overall I'm really happy with this product and will definitely be purchasing it again.
I'm pretty chuffed as even though it's only a fraction cheaper than B. Micellar Water, those pennies all add up and I'm all about saving money.